1. Status of UVSOR Accelerators
In the fiscal year 2020, we had scheduled to operate UVSOR-III from May to March, for 36 weeks for users. Because of the COVID-19 pandemic, some of the users experiments were canceled. However, we operated the accelerators as scheduled. We had a few minor machine troubles, such as a discharge of the electron gun, malfunction of the cooling water system for the RF cavity, unstable operation of the klystron pulse modulator of the injection linac and unstable operation of the timing system. Fortunately, all of them could be solved quickly and we extended the operation time and compensated the scheduled users beam time. We had a scheduled shutdown period in April for 4 weeks. This was for the scheduled maintenance works as usual. In addition, this year, we replaced the coils of one third of the multipole magnets as described later. We had one week shut down period in August and October, two week one around the New Year's Day and one week one at the end of March. We had 2 weeks for machine and beamline conditioning in May after the spring shut down. We had 4 weeks for machine conditionings and studies. One of them in November was mainly for the machine conditioning after the annual planned power outage. We operated the machine for 34 weeks in the multibunch top-up mode at 300 mA, and 2 weeks in the single-bunch top-up mode at approximately 40 mA. The monthly statistics of the operation time and the integrated beam current are shown in Fig. 1.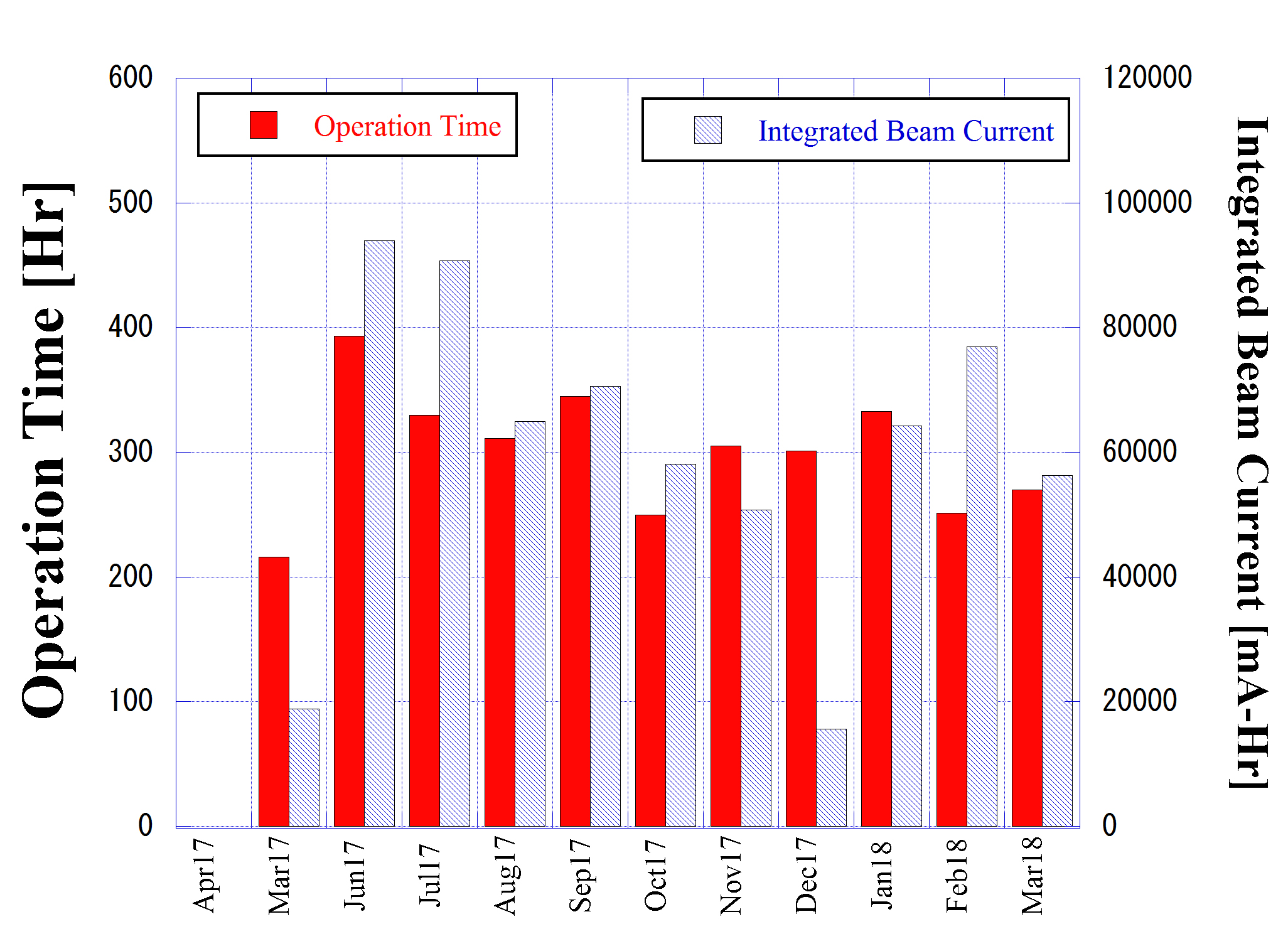 Fig. 1. Monthly statistics in FY2018.
The weekly operation schedule is as follows. On Monday, from 9 am to 9 pm, the machine is operated for machine conditionings and studies. On Tuesday and Wednesday, from 9 am to 9 pm, the machine is operated for users. From Thursday 9 am to Friday 9 pm, the machine is operated for 36 hours continuously for users. Therefore, the beam time for users in a week is 60 hours. In the single bunch operation weeks, the machine is operated for 12 hours per day from Tuesday to Friday.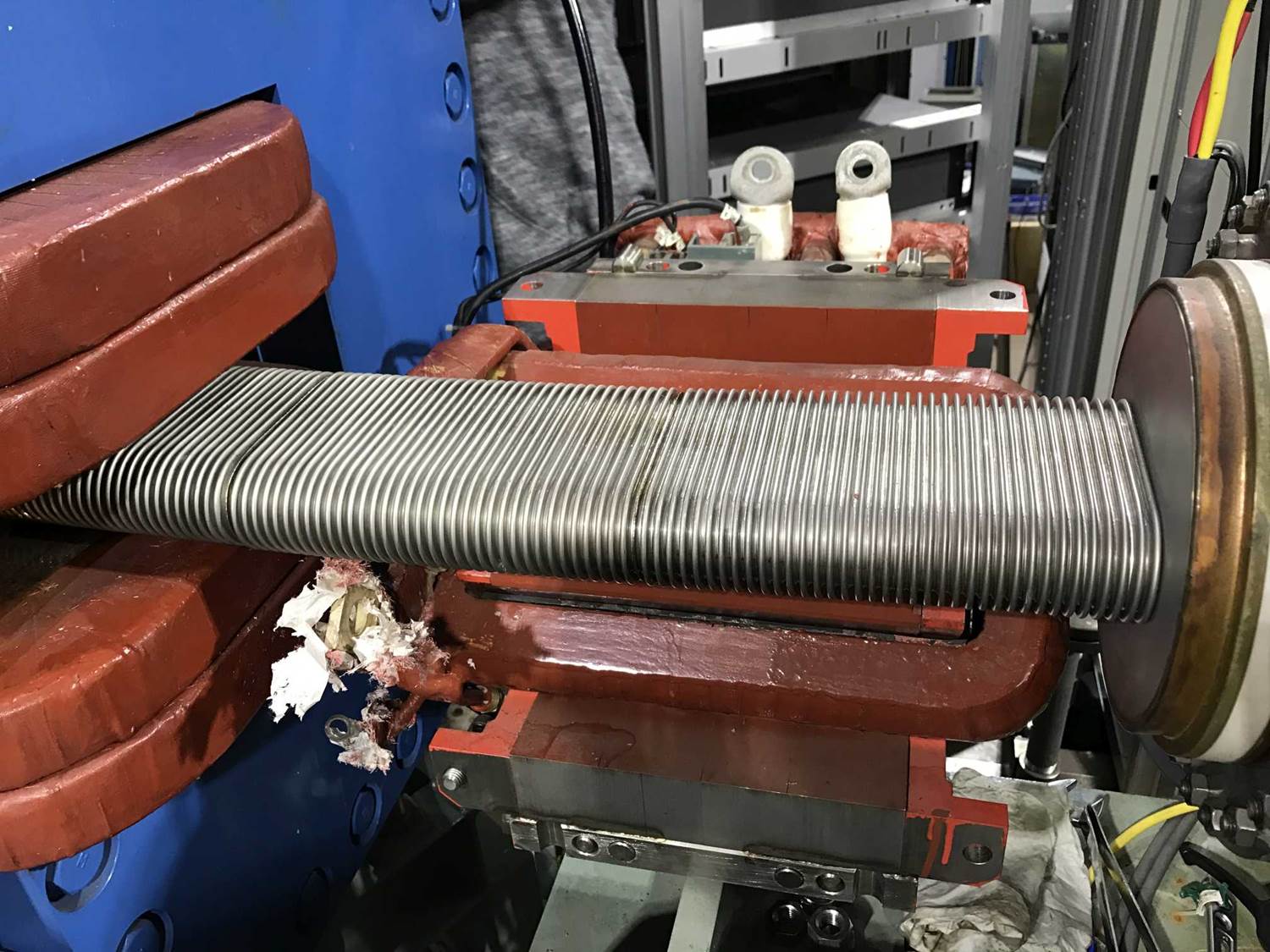 Fig. 2.The beam duct at a quadrupole in the booster synchrotron. A vacuum leakage was found in the middle of the duct.